Want more edits?

Work on this page to get some. Stubs are a perfect way to help out wiki flaws and give more information to the world. You can edit Future Worm (character) and expand it.
This article is about the character. You may be looking for the series.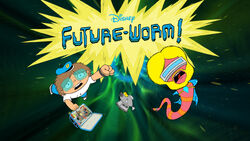 Future Worm is a big worm with titanium abs. He is voiced by Chris Phillips.
Ad blocker interference detected!
Wikia is a free-to-use site that makes money from advertising. We have a modified experience for viewers using ad blockers

Wikia is not accessible if you've made further modifications. Remove the custom ad blocker rule(s) and the page will load as expected.